A Catalyst For Compassionate Care
Q4 Grant Application Deadlines
Preliminary Application Due: September 7, 2017 at 4:00 pm
Full Proposal Due: October 4, 2017 at 4:00 pm
Newsletter Alert: Spotlight your nonprofit on TV
The NECAT Network wants to share your nonprofit's story. The Refuge Center for Counseling spills the beans about Sabbatical!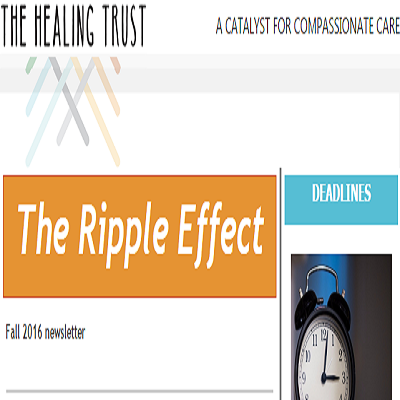 We are thrilled to announce our Q2 2017 grantees!
---
A message from our CEO about our grantmaking
Find out what has changed.
---
2017 Healing for Healer retreats announced!
Put yourself on your calendar in 2017.